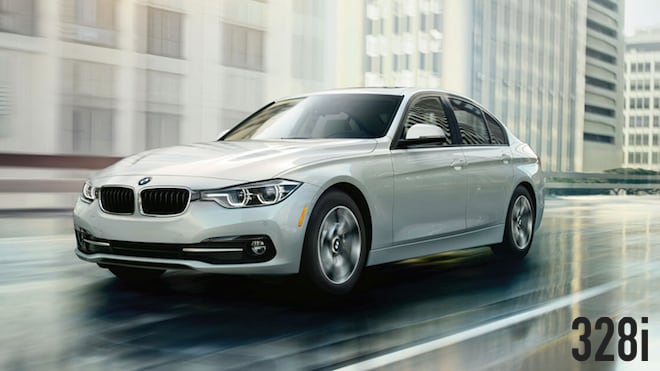 Surgical Precision
Get in the all-new BMW 328i Sedan and go from 0-60 in 5.8 seconds, while drenched in luxurious comfort and style. The ideal BMW shopping experience awaits you with the dedicated team at BMW of Dayton.  
You're already fully aware of the impeccable quality and performance that has made the BMW brand internationally beloved and sought after. Your favorite, the 3-Series, includes some of BMW's most exciting models. It's hard to decide which one you love the most, but you're gravitating toward the incredible BMW 328i Sedan. Good choice. Now, it's time to figure out where to go to get into the driver's seat. That's where we come in. Owning a BMW is an incredible experience. So it stands to reason that you should expect your shopping and purchase experience to match that same high standard. Well you've found everything you'll ever want right here at BMW of Dayton. You don't have to demand the best, because we already do that for you.  
Your new
BMW 328i Sedan
has it all; luxury, technology, safety, and of course, that amazing, spine-tingling performance. This is not just a car, but you already know that. The 328i Sedan will most certainly set you apart from other drivers, putting your flawless style and taste on display for all to see. Elevate your status to new heights, and embrace the success you've worked so hard to achieve. You deserve to have the new BMW 328i Sedan in your garage; and you're going to love every mile and every minute you spend behind the wheel. 
You've earned the privilege of new BMW ownership. Now, it's time to take a ride in the new 328i Sedan. Use our versatile website to find out more about Dayton's leader in BMW sales and service and to find your perfect new 328i model. We're always ready, willing and able to exceed your every expectation; not unlike your new BMW. Contact our professional BMW experts via email, text, online chat, or simply pick up the phone and give us a call at (888) 889-5997. When you're ready to experience the new 328i from BMW of Dayton firsthand, we'll be here and ready to serve you.