So, you're looking for a nice sedan, and find yourself in a predicament. Suddenly, you're comparing a luxury BMW 3 Series to the Honda Accord. How did this happen? Aren't they completely different classes of vehicle? While there's no denying the BMW and Honda are designed differently, it makes sense to compare the two.
Many of our Dayton customers searching for a BMW have also taken a look at mainstream brands like Honda. As regular production cars become more feature-packed than ever, and their price points rise to luxury levels, it begs the question:
Can they really compete with a true luxury vehicle like a BMW? That's what we're here to find out. If you'd like to try out a BMW 3 Series for yourself, check out our inventory and visit the dealership to set up your personal test drive.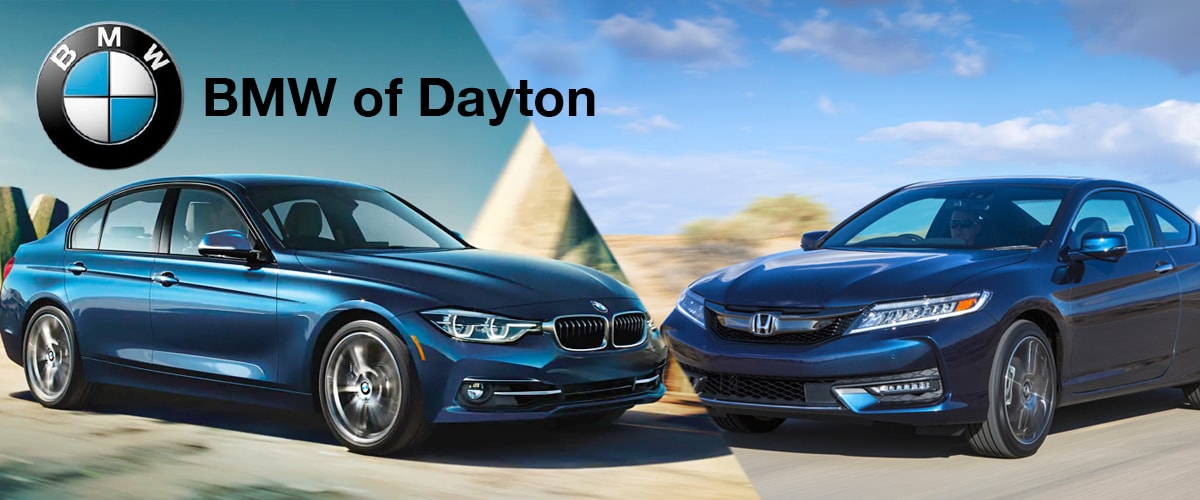 Performance is Performance
There's one thing that comes up over and over when discussing BMW with customers: Performance. Models like the BMW 3 Series have built a long-standing reputation for performance you just can't find elsewhere. Meanwhile, the Honda Accord has long been known as a midsize family sedan. Of course, the Honda Accord V6 does have great power, and can be purchased very well-equipped.
However, one area where you can truly tell the BMW and Honda apart is in overall performance. To start off, the BMW 3 Series comes standard with Rear Wheel Drive, with the excellent xDrive AWD system optional. This means the 3 Series is not only a blast to take around curves, but also offers great stability when driving on snowy Dayton streets.
The Accord, however, is only available in FWD, which doesn't provide the same performance feel as the BMW. It's also not ideal in inclement weather, with no option for AWD. Aside from the powertrains, performance differs in other ways between the two vehicles. BMW's tuning of its shift points and attention to detail with the 3 Series' suspension have made it a truly exciting vehicle to drive. Despite offering similar horsepower and being at a similar price point, the Honda Accord doesn't offer the same performance as a luxury BMW.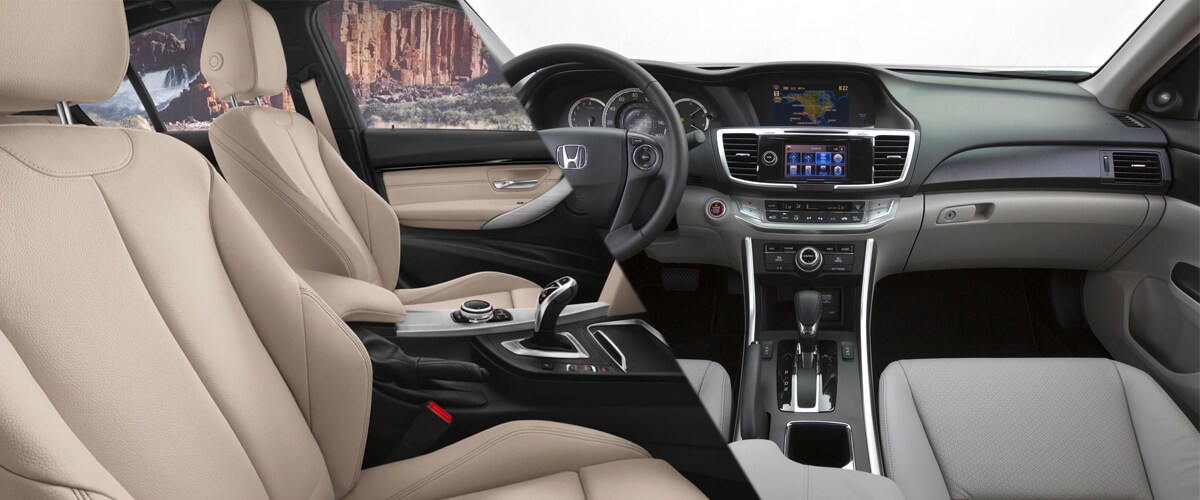 Pricing & Value
Here is an area where you think the BMW and the Honda would be pretty far apart, that's not actually the case. To configure a Honda Accord to match a 3 Series, you'll actually be looking at a comparable starting price. The Honda offers some good features for the price, but the BMW clearly outmatches the Accord when it comes to overall performance and quality.
It's clear that mainstream vehicles like the Honda Accord are coming with heftier price tag due to more included features, but that they still can't compete directly with luxury vehicles at the same price point. The BMW 3 Series might be the clearest example of this, with its legendary performance, well-appointed features, and accessible price.
Have you been comparing the Honda Accord or another vehicle vs the BMW 3 Series? You'll want to drive the luxury sport sedan from BMW for yourself. There's a real difference when you're driving luxury vs a regular brand. Here at BMW of Dayton, we pride ourselves on providing our customers not only with a luxury selection of vehicles, but with a luxury experience to match. Visit us today, and check out our inventory of BMW vehicles. We have some exciting financing offers available, and would love to find you the perfect car.